The Humanity is very tired. Tired of all the hassle of living, tired of enjoying life with all her quirks and peskiness, tired of its frequent lows and seldom highs. Tired of all the bullshit. It used to be that fishing was one of the steady and reliable remedies for that exhaustion but now, turns out, we're even tired of fishing. Indeed, throwing in a line and waiting a bit for a reward had become a bit too cumbersome for our age of complete certainty. Not to worry, says the Beijing visionary Wally Zheng. There's an app for that now.
Form and function
The PowerRay, a submersible drone attached to a fishing line, can take a lot of the guesswork out of fishing. The fish finder spots fish relays their position to the user and attracts them with a built-in light and a bait drop.
Innovator: Wally Zheng
Age: 39
Chief executive officer of 500-employee drone maker PowerVision Technology Group in Beijing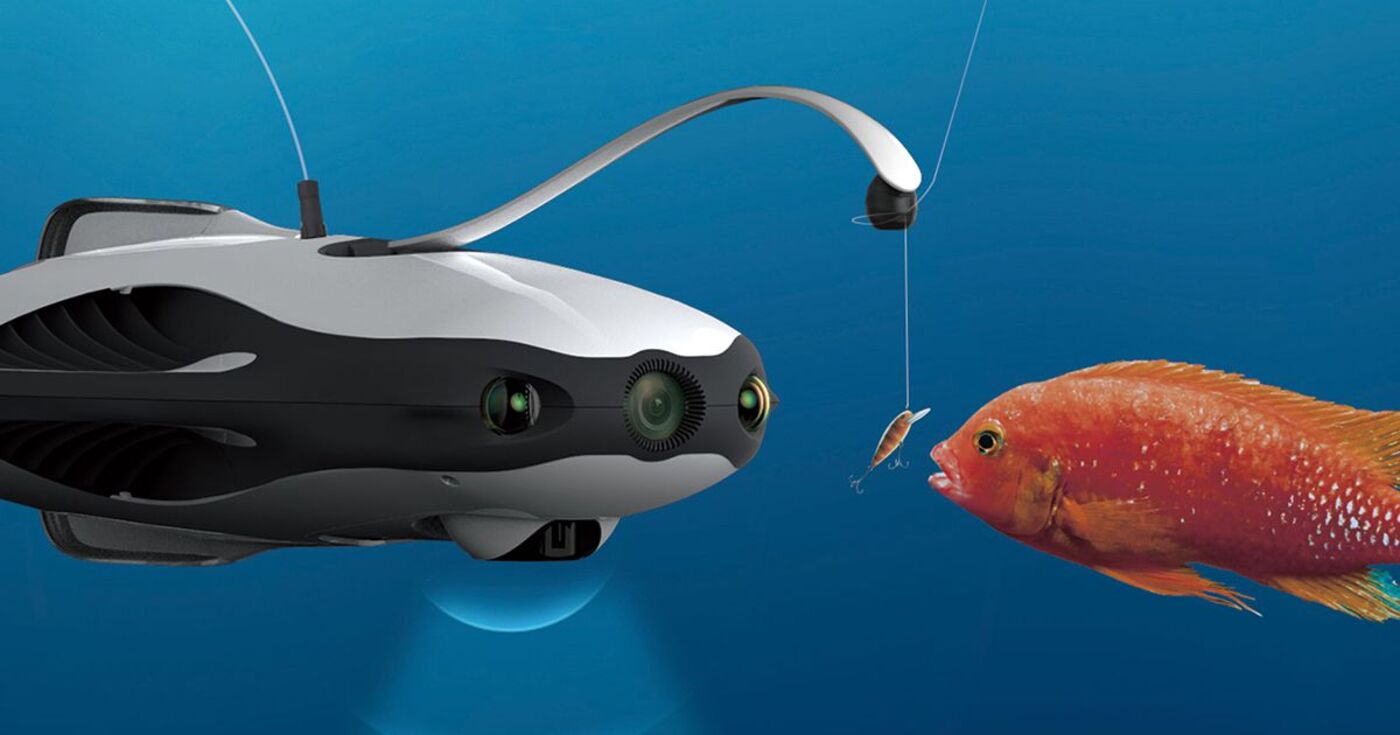 1. Setup
The 8-pound drone can run for about four hours on a two-hour charge as far as 98 feet below the surface. It uses sonar to collect data from surrounding objects, which accompanying software analyzes in search of fish.
2. Use
The PowerRay relays images to an accompanying handheld controller or smartphone attached via a 150-foot cable. The drone can drop bait near a hook and shine its light to lure fish.
Origin
Zheng, who has an MBA with a background in robotics, came up with the idea for PowerRay at a trade show in 2015 when he noticed there weren't any submersible drones for consumers.
Price
There are three models, priced at $1,488, $1,799, and $1,888. The cheapest lacks the bait drop feature; the costliest has a longer tether cable.
Next Steps
PowerVision says it will start shipping the drones in June. It hopes their appeal will extend beyond fishermen to scientists, filmmakers, and underwater sports enthusiasts. Colin Snow, the founder of Skylogic Research LLC, says, "It's a viable product—the price is right—but it's an unknown market."
Via [Bloomberg]